Kia Reveals the Euro-Spec 2023 Kia Sportage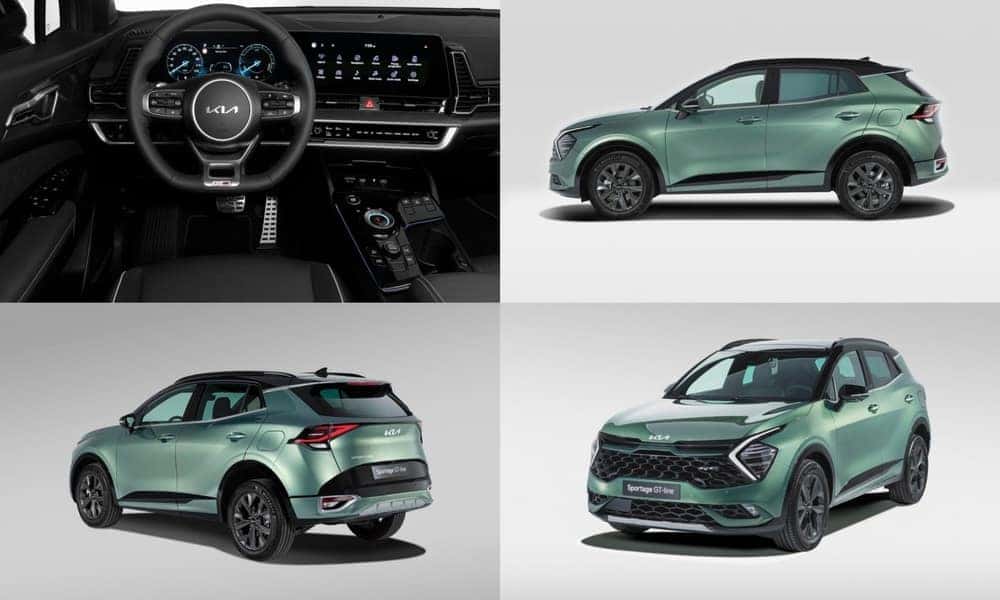 The European-spec 2023 Sportage makes an appearance at the 2021 Munich Auto Show in Frankfurt, Germany, displaying the exterior and interior features of the Kia Sportage. The European model is shorter than the U.S-spec version to cater to the geography of the roads in Europe and meet the vehicle requirements there. However, both are very similar in their overall design and engineering. Being a compact SUV, the Kia Sportage may be small compared to its bigger siblings like the Sorento or the Telluride. Still, its compact form caters to consumers seeking a vehicle that is not too large and can maneuver easily in tight parking spaces and traffic.
The Kia Sportage at a Glance
Both the American and European models are practically identical from the front, but the Euro-spec is different in other places. For example, its wheelbase is shorter, the third side window is eliminated, and features a slightly redesigned rear end. According to Kia, these slight differences are necessary to accommodate European market standards. The Euro-spec rides on a 105-inch wheelbase (or 8.9 ft), while the American version is larger at a length of 183 inches (or 15.3 ft).
European Specifications
For buyers in Europe, they have two engine options to choose from that include a 1.6 L Turbo Diesel 4-cylinder offering either 115hp or 136hp depending on the powertrain configuration. However, a plug-in hybrid also features an extra amount of driving range for consumers who need to travel longer distances. A six-speed manual is available in addition to a seven-speed automatic gearbox (with the plug-in hybrid being automatic only).
Buying a New Kia Sportage
The new 2023 Kia Sportage looks wider, elegant, and more sophisticated, accompanied by the latest technology features. It's a sporty 5-seater compact family SUV that offers top-quality materials and vibrant exterior color options. According to Kia, the new Sportage starts at around $24,090 (USD) or just above €20,000. However, pricing is subject to change as its release date draws closer, and there is speculation suggesting that a fully loaded Sportage could reach well into the 35k-40k range or €29,000-€34,000. Learn more about the new Sportage by connecting with us at Southern Kia Virginia Beach, and receive all the latest news and vehicle updates. The 2023 Kia Sportage is available for sale in early 2022! New Kia vehicles are expected to sell fast, don't wait! Contact us today and let us assist you in securing a brand new Kia Sportage from our great selection of on-site inventory.
However, if you want to reserve or place an order for the 2023 model, let us know, and our professional staff will provide you with the necessary steps and put you on a waiting list. Whether you are planning to finance or lease your vehicle, we offer flexible payment options for those who qualify. With us, you won't have the headache of dealing with costly monthly payments. We work with your budget. Also, be sure to check out our fantastic inventory of new and certified pre-owned Kia models.
Image Source: Kia